Self Storage Facility Buena Park, CA
For more than ten years, Dale Street Self Storage has been Buena Park's No. 1 solution for storage units. We are the newest facility in the area and offer affordable pricing and excellent customer service. At Dale Street Self Storage, we provide month-to-month leases for all of our storage units. Whether you need car or boat storage, an extra-long garage, moving supplies or more we've got you covered. Our facility is highly secure with alarm systems, 24/7 high definition video surveillance and secure pin-code gate access. We are open seven days a week and our security gate is accessible from 6am to 7pm every day.
Contact us today for clean, safe and affordable self storage solution.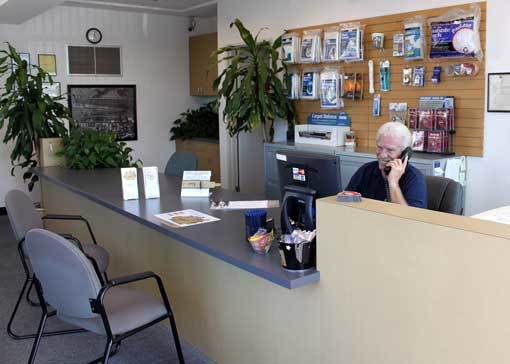 Business Storage
We are committed to creating a business storage solution to meet your needs. Free up your valuable office space and empty your overflowing file cabinets and storage rooms. Store extra office furniture, your archived files and extra inventory. We can provide you with short or long-term storage.
Household Storage
We provide a broad array of storage perfectly suited to the needs of Orange County households. Protect the important possessions of your child or parent; free-up valuable garage space for better family use; or store whole rooms while remodeling or moving.
Jumbo Storage
We offer extra-large jumbo storage units for all your oversized needs. Extra-large units provide space for storing equipment, tools, cars, boats, inventory, and supplies. They provide a mini warehouse, allowing you to install racking and utilize the higher ceilings and larger doors. Now serving the areas of Fullerton, La Mirada, Long Beach, Orange County, Placentia, Yorba Linda & Costa Mesa.